New Offshore Trolling Lures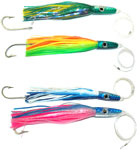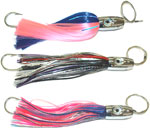 Super Tornado, a very versitile lure. Marlin, big sails, tuna, wahoo and dolphin all love the way these babies swim. • 15 oz • 14" from head to hook ......
More Details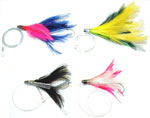 Small but deadly this Feather Trolling Lure is killer on dolphin, tuna, wahoo, sailfish and yellowtail. It is rigged and ready to go. ......
More Details